THE CORPUS CHRISTI ESTATE PLANNING COUNCIL
P O BOX 951, CORPUS CHRISTI, TEXAS 78403
The Board of Directors of the Corpus Christi Estate Planning Council invites you to renew your annual membership for the coming year. Please join us for our initial meeting on September 17, 2020 via Zoom.
2020 - 2021 Meeting Dates
September 17, 2020 - Zoom
October 22, 2020 - Zoom
November 19, 2020 - Zoom
January 21, 2021
February 18, 2021
March 18, 2021
47th Annual Corpus Christi Estate Planning Council
Friday, May 7, 2021
Your membership entitles you to:
6 specially selected presentations by noted experts in their fields
(Continuing Education credits (applied for) for Attorneys, CPAs, CTFAs, Insurance Professionals and CFP®s)
Do you know non-members who might like to stay current with, or be aware of, prospective changes in the laws governing estate taxation and planning? Please invite them to join by directing them to this website or talking to a current member.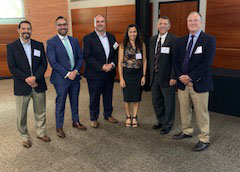 ---
Corpus Christi Estate Planning Council is affiliated with the National Association of Estate Planners & Councils and joining can fulfill the requirement of belonging to an affiliated local estate planning council to become an Accredited Estate Planner® (AEP®) designee. Please contact the national office at 866-226-2224 to learn more about the Accredited Estate Planner® designation.