CCEPC October 2020 Monthly Meeting
Date:
Thursday, October 22, 2020
Speaker:
Edward Mendlowitz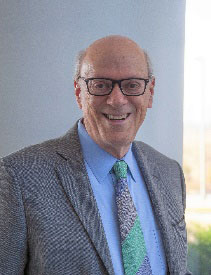 Edward Mendlowitz, CPA, PFS, ABV, CFF
Partner, WithumSmith+Brown, PC
Member of AICPA, NYSSCPA and NJCPA. Author of 29 professional books, over 1500 articles and blogs and 350 continuing education courses and speeches. Winner of the Lawler Award for best article published in 2001 in Journal of Accountancy, weekly column in accountingtoday.com was awarded best in its category by Folio magazine in 2018; in 2019 Mr. Mendlowitz received the Innovation in Accounting History Education award from the American Accounting Association; and was admitted into the Estate Planning Hall of Fame in 2017. He testified twice before House Ways and Means Committee on tax reduction, equity and reform; is admitted to practice before U.S. Tax Court; and is an MBA professor at Fairleigh Dickinson University. Annually since 2015 Mr. Mendlowitz has been designated as one of the 100 Most Influential People in Accounting by Accounting Today. Author of twice weekly blog www.withum.com/partners-network-blog.
8 Ways of Valuing a Closely Held Business
There are many ways to value a business, but only one way that is absolutely correct – the price when it is sold! However, there are many occasions where a business needs to be valued such as for a personal financial plan or financial statement, for a marital separation, for owners' buy-sell agreements, for borrowing on a bank loan application or for a prospective investor, gift and/or estate tax purposes, or for sale, merger or acquisition negotiations or transactions. Each purpose requires a different method of valuing the business. These methods will be discussed and illustrated with explanations of why they are the "right" method for that purpose.
Received CEs for the following:
CFP: 1.00
CPA: 1.00
Attorney: Pending
CTFA: 1.25